Kubernetes Cost Optimization
Optimize Your

Kubernetes Costs

Minimize the costs of your Kubernetes resources.
Earn back your Komodor investment and more!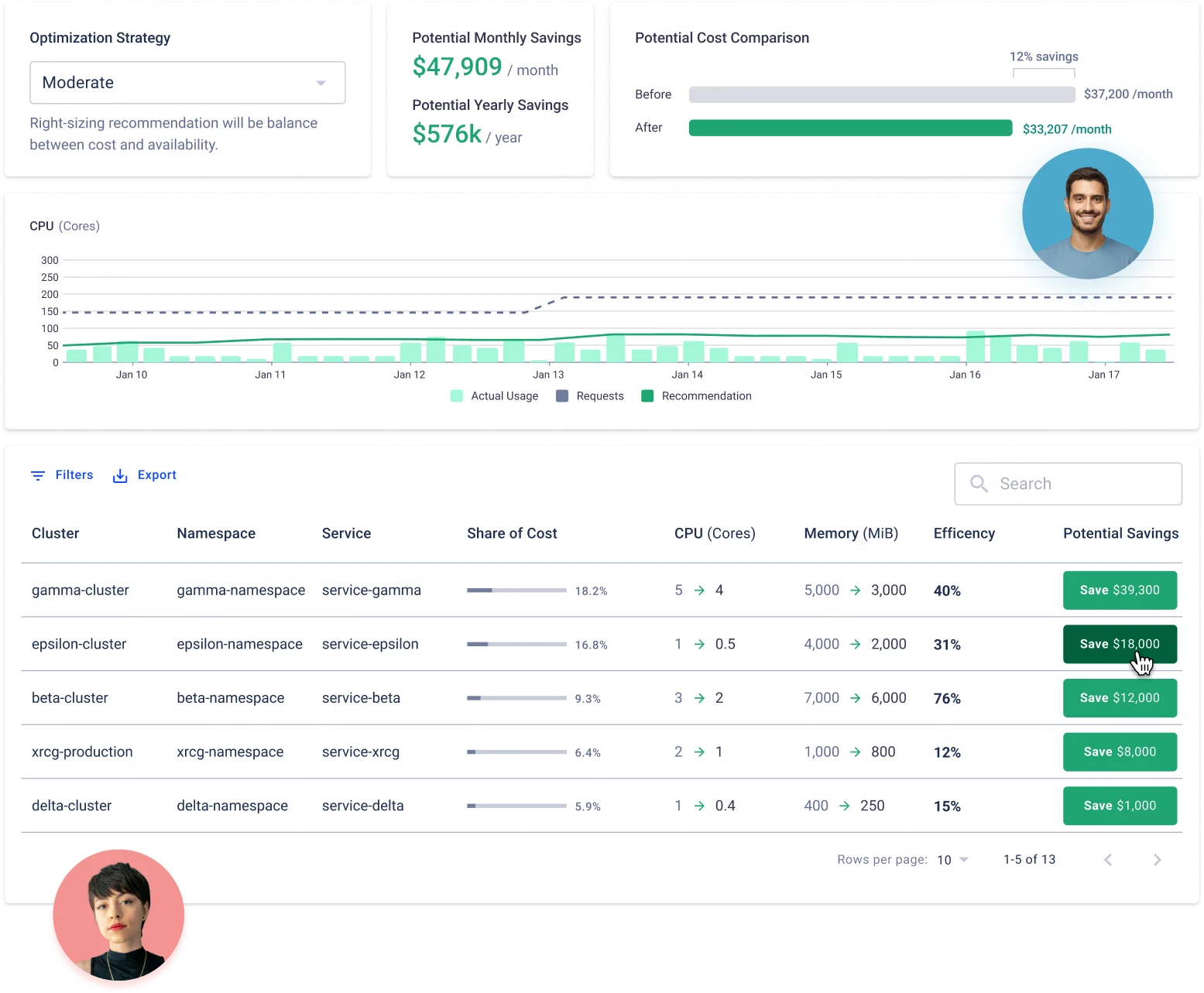 The Cost Optimization Solution You Need
As your Kubernetes usage grows, so do your cloud costs, and managing them across multiple teams and applications becomes challenging. Komodor's cost optimization suite ensures visibility, optimization and responsible Kubernetes growth without compromising on performance, all from the same Kubernetes platform you know and love.
To contain spending waste and pursue opportunities to lower costs, organizations must implement continuous cost optimization processes. Cost optimization requires visibility of metrics on the utilization, performance and cost of cloud services. Gartner recommends against building your own cost optimization tools due to the high complexity that goes with it.
Maximize Cost Efficiency

While Enhancing Performance
Gain Visibility
& Allocate Costs Across Your K8s Environment
Track your Kubernetes cost structure and resource consumption
Allocate cost per business unit, team, environment, and applications
Spot trends and gain valuable insights by analyzing your costs over time
Easily understand your cost efficiency and potential savings
Encourage accountability and transparency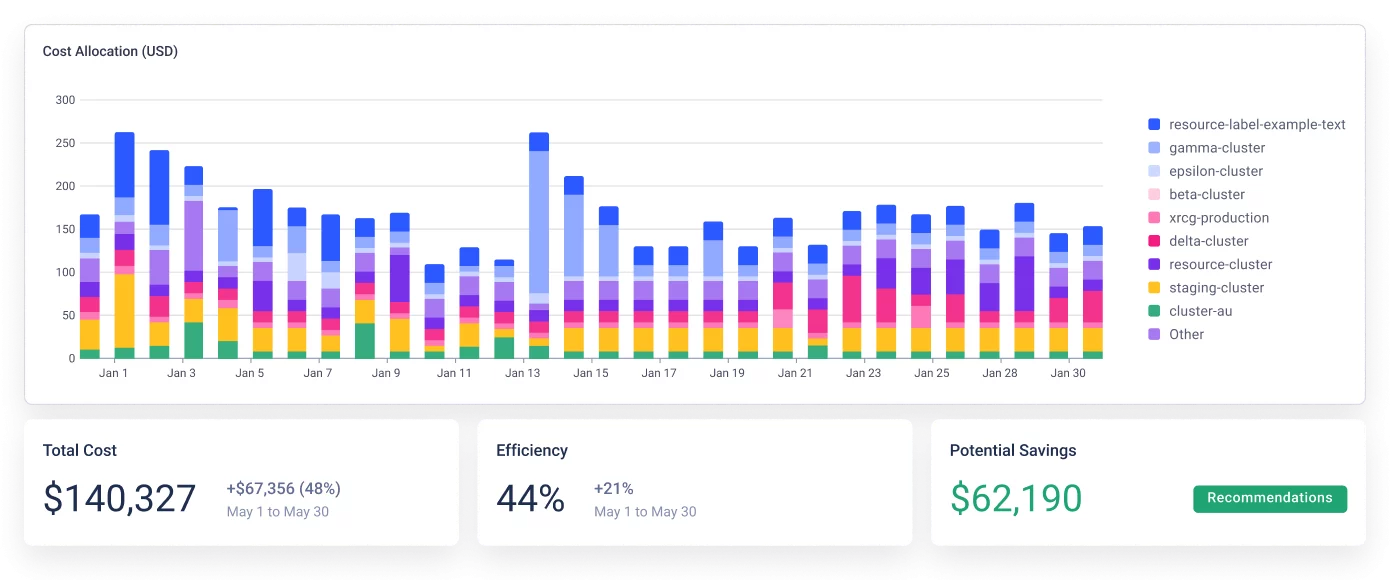 Optimize Costs
Rightsize the Perfect Balance Between Costs & Consumption
Analyze real-time usage against requirements
Review and add missing requests and limits
Identify and eliminate idle resources
Select the right optimization strategy per environment
Apply recommendations in just one click - and save time, headaches & dollars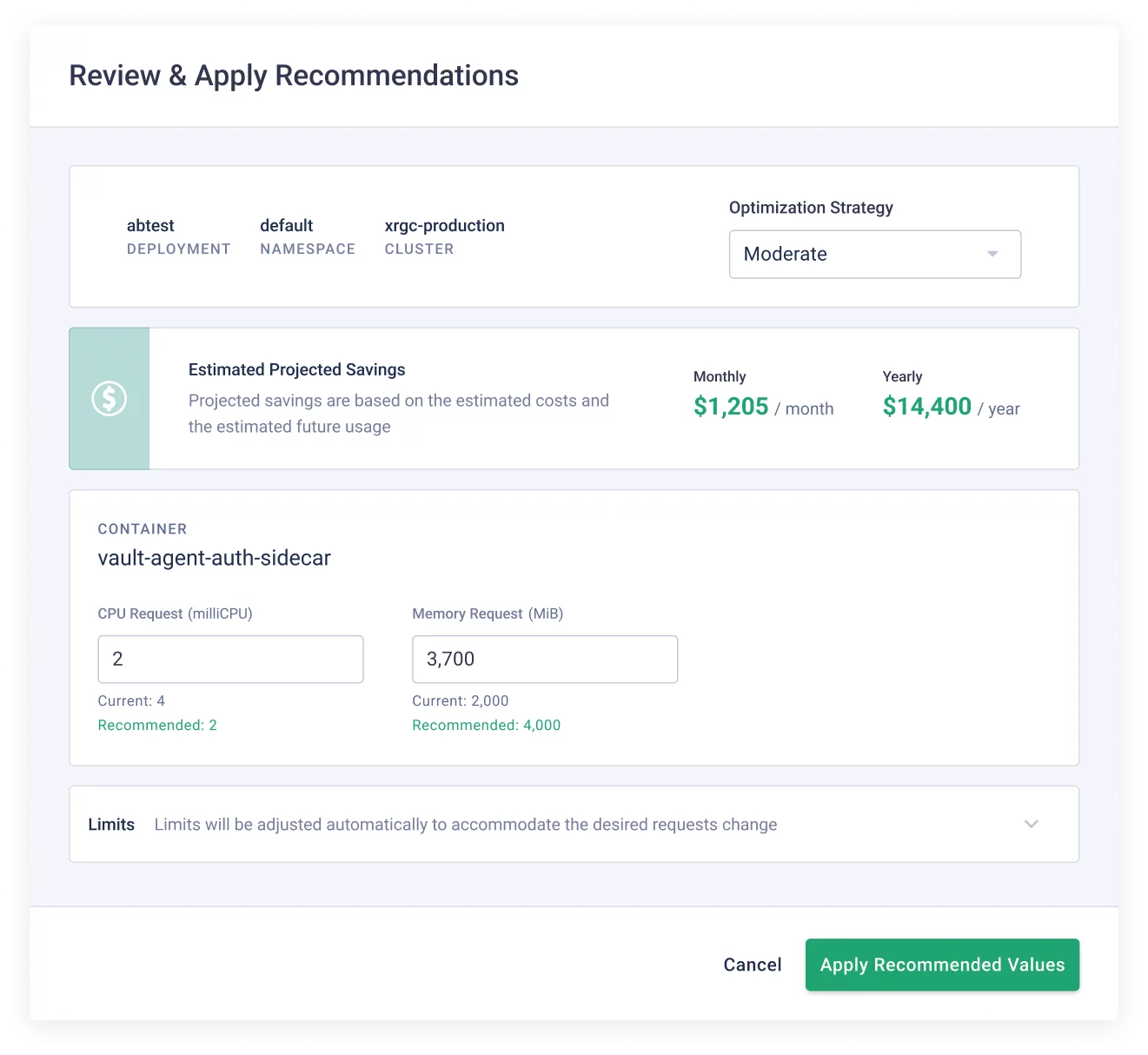 Ensure Reliability
Monitor the Impact of Your Optimization
Proactively monitor optimized resources to ensure continuous operations
Flag availability and out-of-memory issues or CPU throttling
Get alerts to your ticketing and IM applications
Avoid silos - connect the dots between performance and costs in one place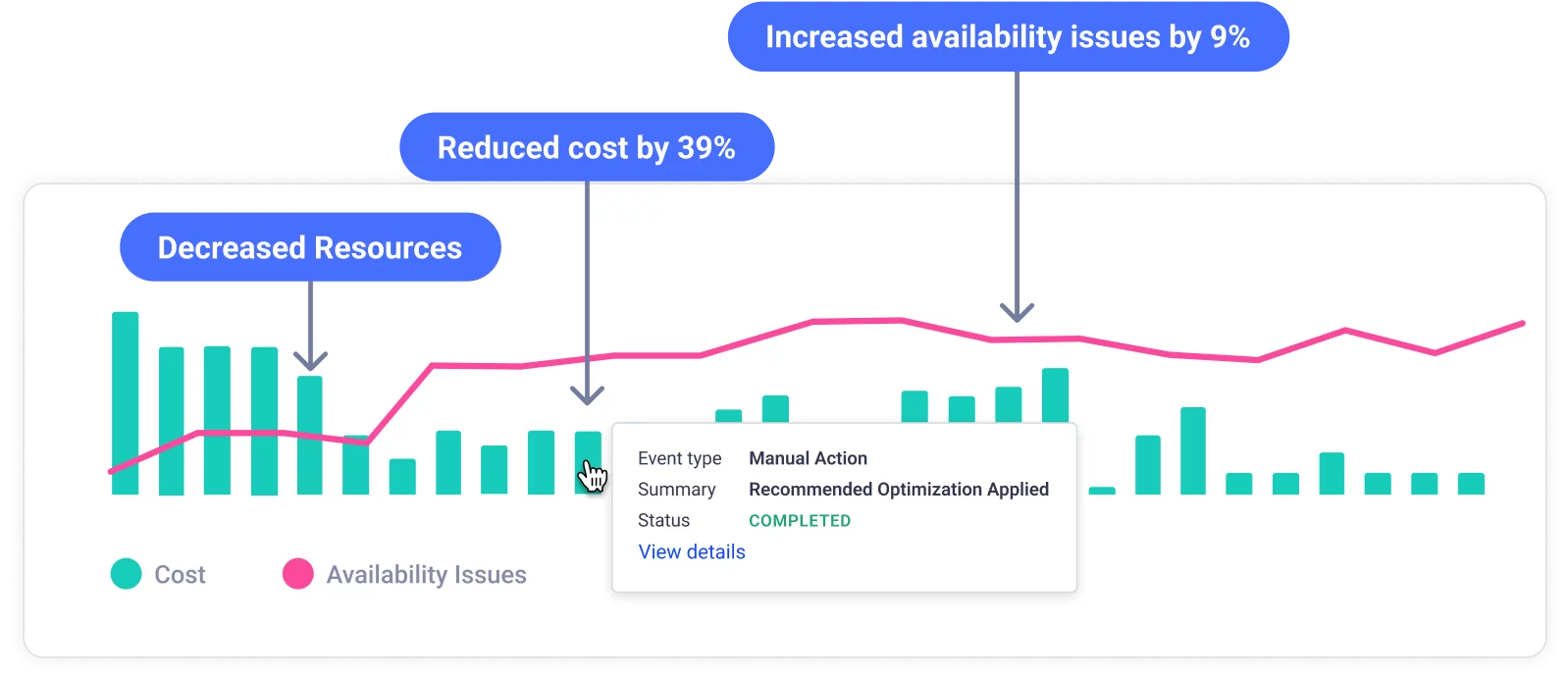 Why
Komodor?
Assume end-to-end application ownership across costs and performance:
360 Degrees of Visibility
Gain comprehensive insights into your usage, costs, performance & availability
Correlate the Dots
Track changes over time in performance & cost and make informed decisions
Unified solution
Centralized tracking for multi-cloud, hybrid & multi-tenant clusters
Zero Effort
No overhead, burden, additional
costs or installations