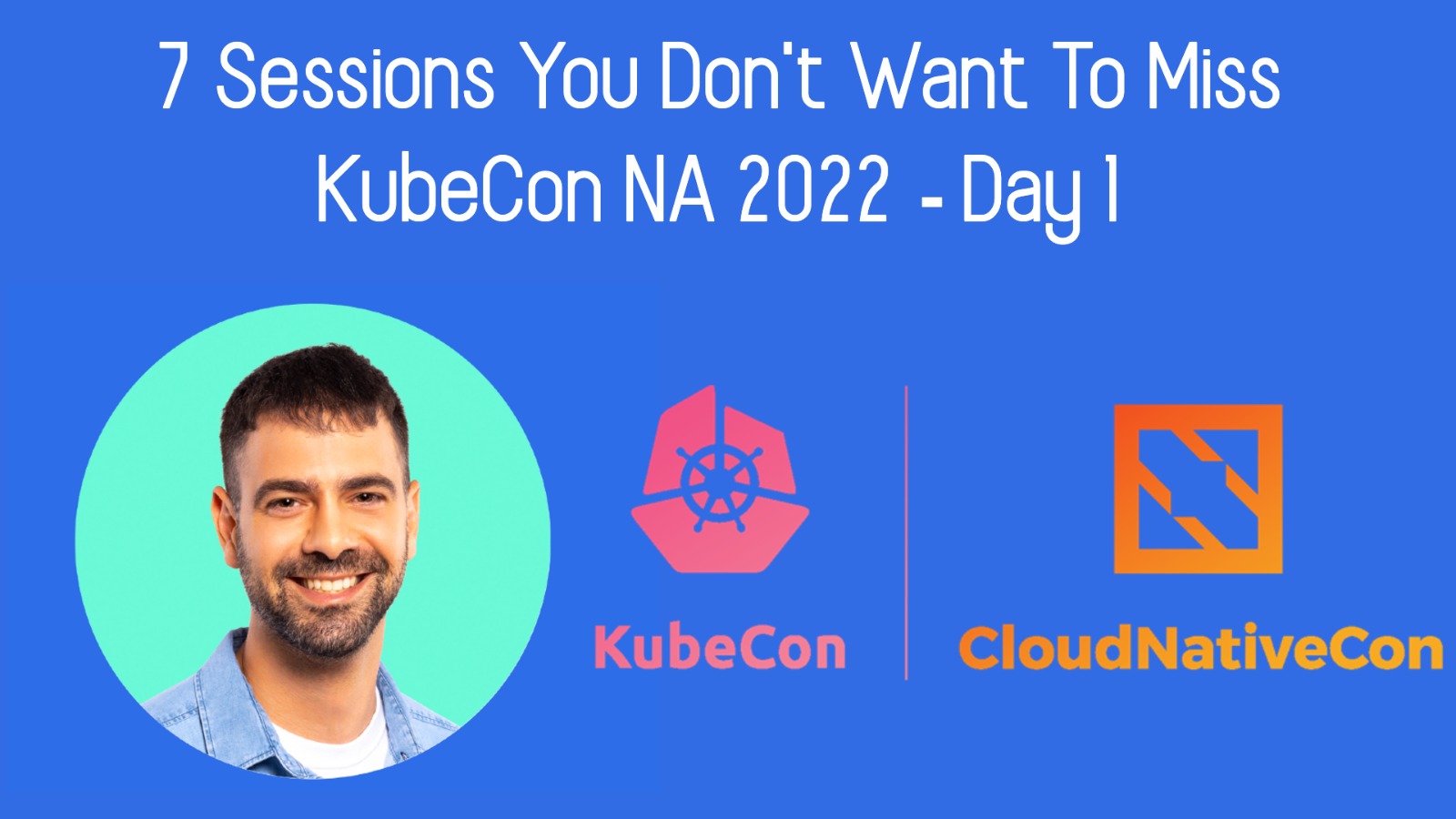 KubeCon 2022 is one of the largest events in the Kubernetes ecosystem, and it's packed with so many great talks and exciting sessions!

It can be overwhelming and confusing to navigate KubeCon's agenda, especially if it's your first time, so I've decided to dive in and pick the 7 sessions that you definitely shouldn't miss (so you don't have to).

Are you ready? KubeCon Day 1 here we go!
Sessions Links
11:00 AM: Day 1/2 Operations & Huge Scale
> Building a Day1/Day2 Application Operations Platform On CNCF Projects – Alois Reitbauer, Dynatrace & Alex Jones, Canonical

> 73,000 Pods a Day, Lessons From Misadventures In Multi-Tenant – Shane Corbett, AWS & Will Reed, Acquia

11:55 AM: The Future of Backstage
> Backstage: Shaping the Future Of Developer Experience – Ben Lambert & Francesco Corti, Spotify
Bonus: Wellness Track
02:30 PM: Node Shutdown
> How To Handle Node Shutdown In Kubernetes – Xing Yang & Ashutosh Kumar, VMware

3:25 PM: Open Source Contribution
> The 10 Biggest Mistakes You Shouldn't Make In Open Source – Bill Mulligan, Isovalent & Divya Mohan, SUSE

4:30 PM: Kubernetes Scaling and Sizing
> Don't Be Greedy: Rightsize Your Kubernetes Cluster With Prometheus – Jesus Angel Samitier & David Lorite Solanas, Sysdig

5:25 PM: ArgoCD + Crossplane FTW
> Like Peas And Carrots: Argo CD And Crossplane For Infrastructure Management – Jesse Suen, Akuity & Viktor Farcic, Upbound
The Full Guide To KubeCon NA 2022 – Day 1