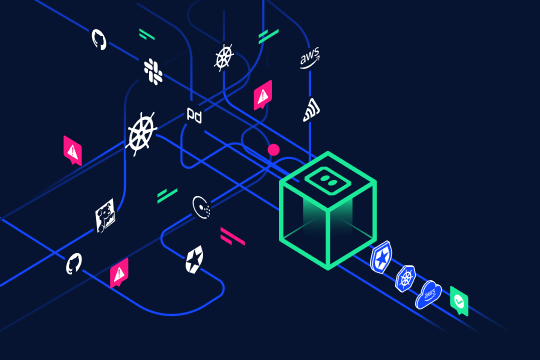 It's official our Komodor beta program is now OPEN to everyone, and we're calling all avid Kubernetes users to get involved.
We know that working in a microservices-based environment is complex, confusing, and often painful. Therefore, our mission is to offer a unified platform from which you can gain a deeper understanding of all your system events, changes, and their effect.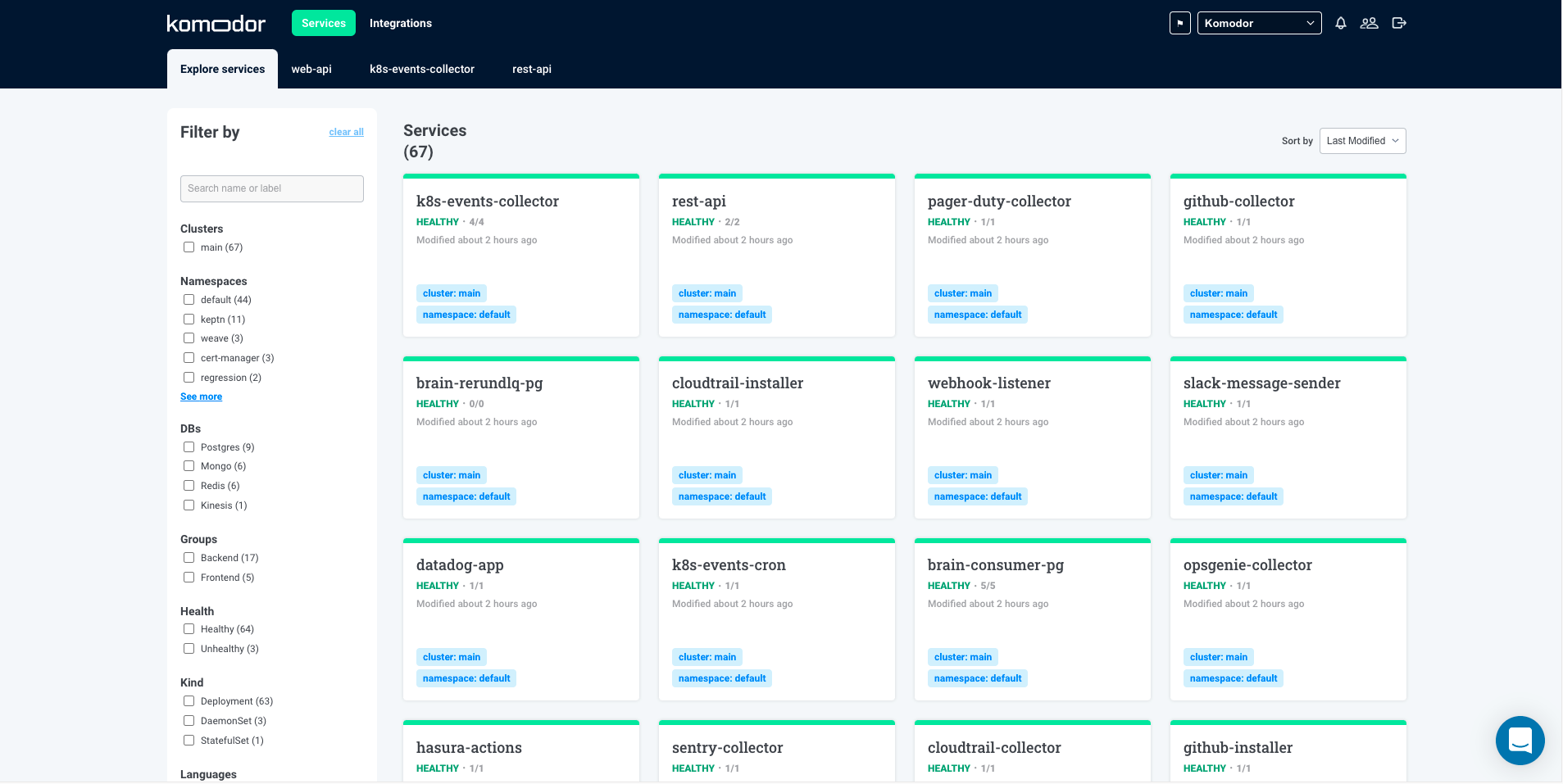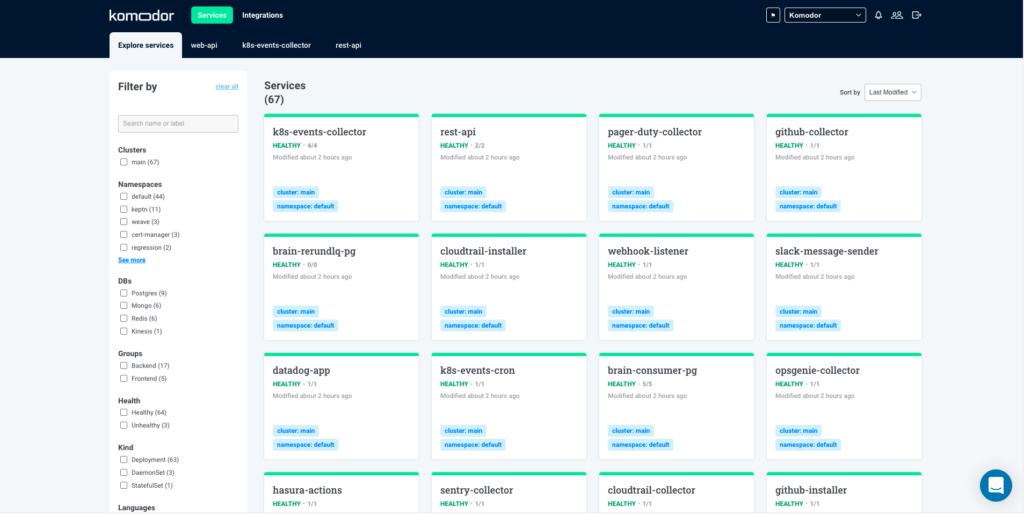 Today, we're excited to share that companies like Intel, Logz.io, Varonis, and Yotpo have system-wide visibility and control over their k8s environments, thanks to Komodor, and they're able to resolve issues faster than ever before. We'd love to see more companies take part in the Komodor experience.
What will you gain by joining Komodor beta
We have improved system-wide visibility and control by automatically constructing a coherent view for each service, including alerts, relevant code, deploys, and config changes to provide context for PDs that come in at 2AM and are often hard to troubleshoot.
This enables you to drill down and explore suspicious changes and their ripple effect. This is made possible through integrations with your existing source control, CI/CD tools, the underlying infrastructure, and monitoring tools to quickly trace back the activity or actions taken in the system that triggered the alerts.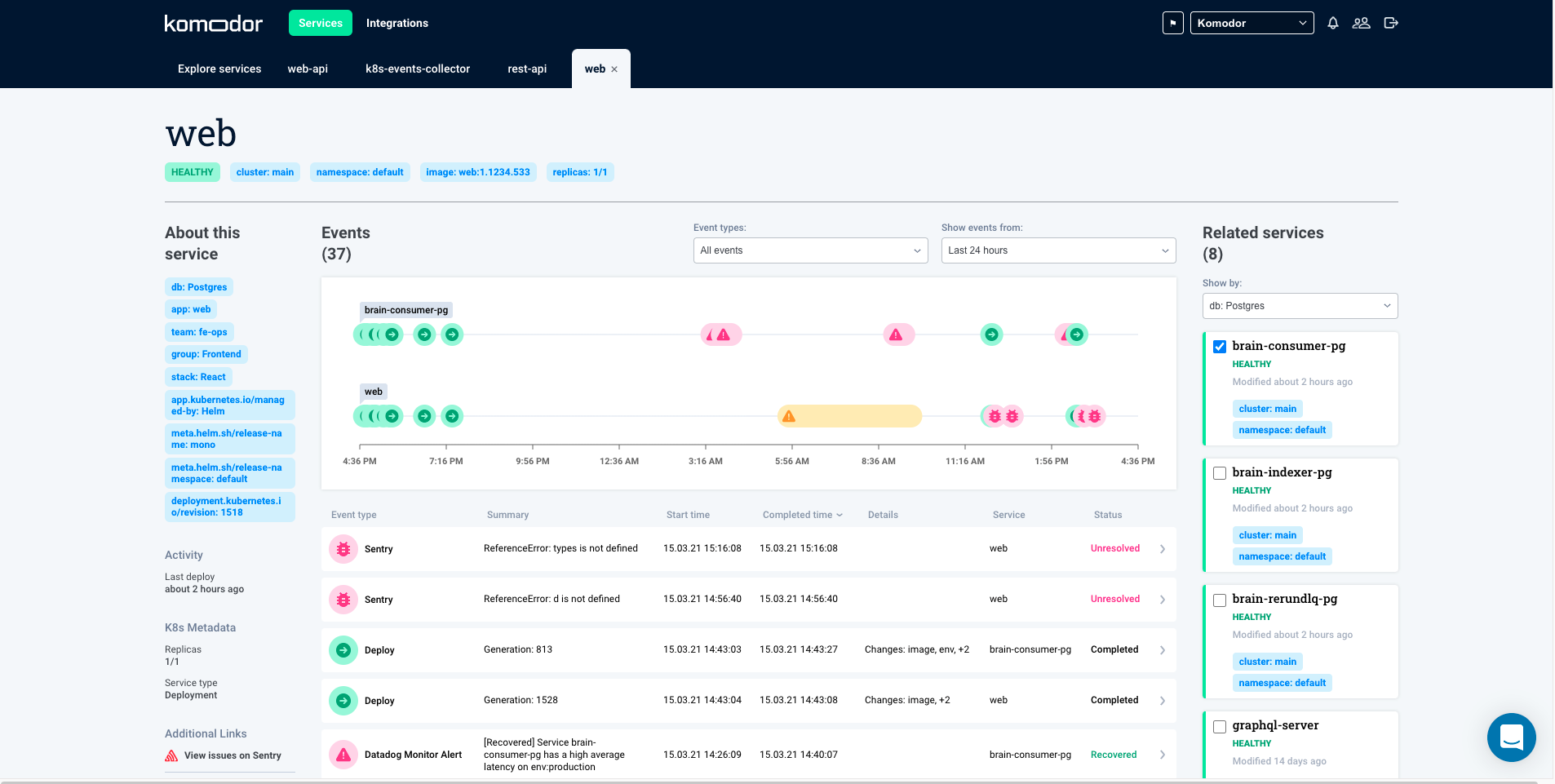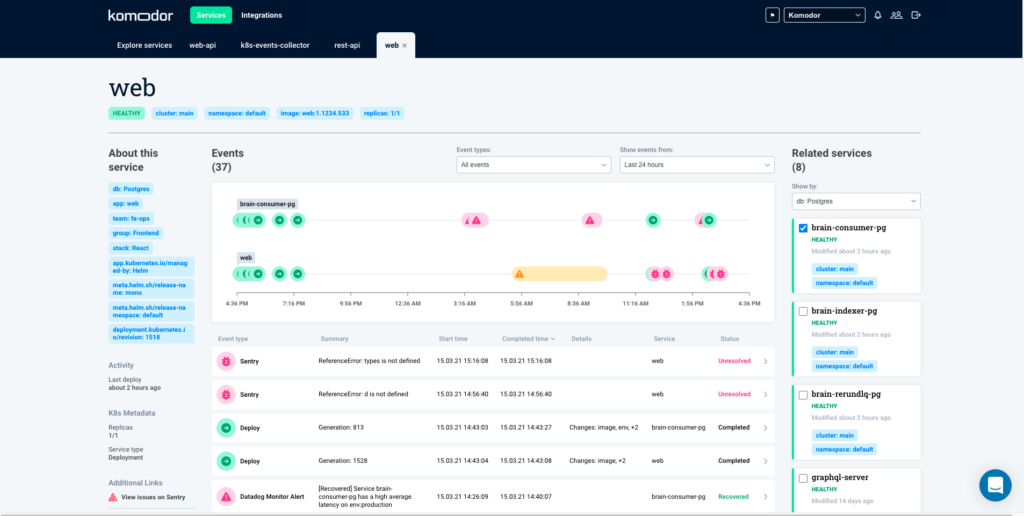 Check out our UI (we strive to create a slick user experience – but of course, you're welcome to provide feedback on the UX as well). And if you are interested in taking Komodor for a spin yourself, our beta program is now open to any and all volunteers, fill in this form, and we'll be in touch