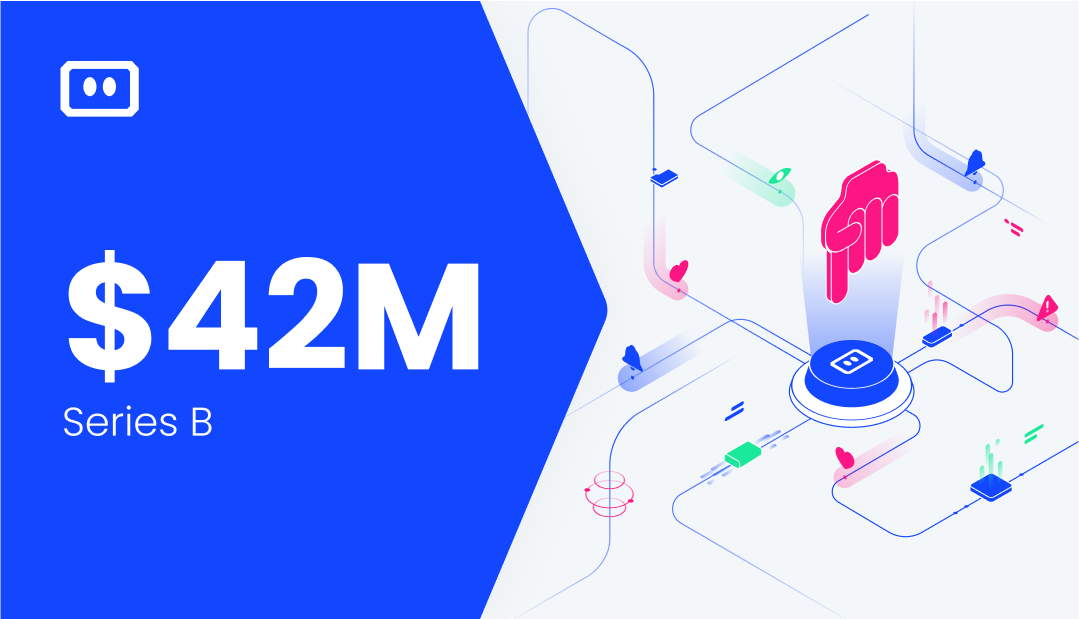 Just under a year since Komodor shipped out of stealth, we are thrilled to announce our $42M Series B round – bringing our total investment to $67M. The round was led by Tiger Global with participation from Felicis and support from our friends at Accel, NFX Capital, Pitango First, Vine Ventures, and OldSlip Group.
The round is an important vote of confidence in our mission to help Kubernetes users resolve issues efficiently and independently. It is also an invitation for us to dream bigger, act bolder, and move faster than ever before.
A good series B startup never reveals all of its secrets. However, we can share some of our more immediate growth plans:
Double the size of our team to 100 employees by the end of the year.
Accelerate our research of Kubernetes incidents and continue to bake the learnings into our product.
Expand Komodor to address other challenges of "day 2" Kubernetes operations.
Make Komodor easy to experience with a 5-minute self-service onboarding.
Stay tuned 🙂
Deep Breath Before The Leap
It's an exciting time for us, but before we take the next leap it feels important to look back and acknowledge the people and the milestones that got us to where we are today.

Business and Product Growth
It is continuously rewarding to see the excitement around Komodor, which kicked off with dozens of demo requests in our first week of activity and kept growing ever since. Today our platform is being used by engineering teams all over the world, from small startups to Fortune 500 companies, and we are ingesting millions of Kubernetes events on a daily basis.
The direct result of this interest was our revenue growth of over 700% in the last 9 months. More importantly, the buzz around our product also helped us engage with dev organizations of all sizes and in various stages of Kubernetes adoption. Many of these interactions transformed into learning opportunities that we leveraged for the improvement of our platform – making Komodor better, more useful, and more robust than ever before.

Playbooks and Monitors (initially announced as Workflows) was the first for these major improvements. The layer of automation it introduced is something that we will continuously evolve, making it our goal to create a solution that would automatically address any incident scenario across every type of Kubernetes resource.

Support and Recognition
It was an amazing and (quite honestly) unexpected honor, and it gave our business an additional shot-in-the-arm, while also providing a boost of confidence that every young startup needs.
And so, we wanted to take this opportunity to once again thank the folks at Gartner for their trust. While at it, we also wanted to express our gratitude to amazing board members:
and the industry leaders that invested in Komodor and continue to support our journey:
amongst many others.
Kommunity and OS
No expression of gratitude would be complete without us saying a loud "THANKS!" to the Kubernetes community. We are improved by your feedback and motivated by your support – most recently, by the warm reception of ValidKube, our first OS project.
Today, just a few months after its launch, the project received over 300 stars on Github, joining the rank of things that exceeded our expectations. The success of the project encourages us to work harder to expand ValidKube's capabilities and also drives us to take a bigger part in other community initiatives.
And on this note, we wanted to extend special thanks to tech advocates and CNCF ambassadors that helped us bring Komodor into the spotlight, collaborated with us on different projects, and provided insights that bettered our platform and business:
and many awesome others. Thank you all!
The Best is Yet to Come
Reading back on the above, it's pretty astounding to think that this was just the beginning. Not even a full 12 months of Komodor's story…
From the looks of the first chapter, this is shaping up to be quite epic.
We are growing quickly so join us, and trust us when we say that – for Komodor and for Kubernetes – the best is yet to come. And if you haven't tried Komodor yet (what are you waiting for?) go here to start your Free Trial.